Lunch menu
Every day you can look forward to a special lunch menu that will delight you with its variety. 
We prepare the daily menu so that it always contains different types of dishes. We will always satisfy the requirements of meat, fish or vegetarian and vegan food lovers. 
Come and taste and we hope you will keep coming back. Not only will you get a great food, but you can also relax and enjoy moments of well-being. After that you will get back to your work full of energy.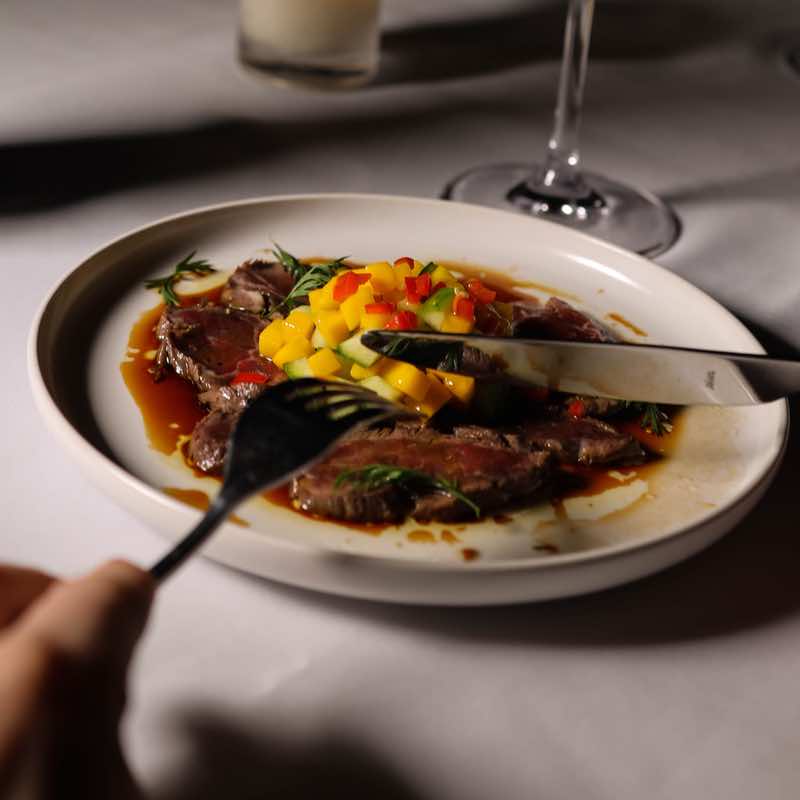 Caviar
Oscietra 50g/30g/3x10g Blinis, Creme fraise M.P
price according to market
Oysters Poesie N2
Shallots, red vinaigrette
145 CZK
Oysters Gillardeau N2
Shallots, red vinaigrette
175 CZK
Smashed avocado toast
peached egg and crispy prosciutto
295 CZK
Omelette
Three free range eggs, parmesan and small salad
245 CZK
extra bacon +70 CZK, extra avocado +55 CZK
Angus burger
bacon jam and cheddar
295 CZK
Steak n fries
French fries, baked cherry tomatoes and peas
445 CZK
Danielas Salad
Mixed greens, tomatoes, bell pepper, orange, pomegranate, citrus-hones-mustard dressing
245 CZK
extra chicken 75 CZK, extra smoked salmon 75 CZK, extra avocado 55 CZK
Beef Linguini
Tomato sauce, beef strips, parmesan
270 CZK
Linguini Pomodoro
Tomato sauce, Parmesan
210 CZK
Salmon
Grilled salmon with olive oil mashed potatoes, wild broccoli and caper salsa
425 CZK

Sides
Fries 75CZK, Sweet Potato Fries 75CZK, Danielas salad 95CZK