Bar
We wanted to create a place for you that combines fashion, design, a pleasant environment, good music and great food and cocktails. 
The cocktails you can taste with us are unforgettable. Unprecedented combinations that will surprise and delight you. 
Try, for example, our Barock Spritz or Pear Play, which is pictured here. 
If you prefer classics, don't be afraid to ask. We will be happy to prepare any cocktail for you.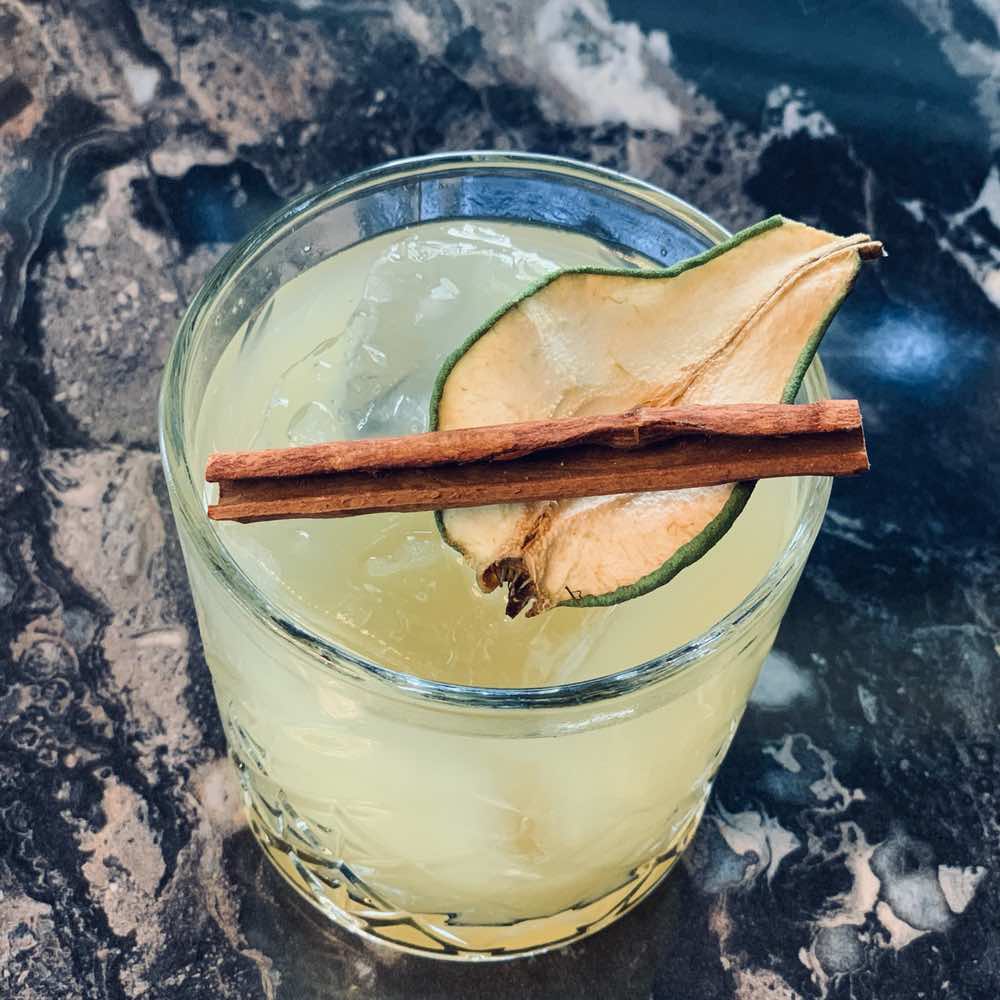 Danielas Dreams
The unforgettable taste of Tonka bean infused gin combined with our own limoncello, chamomile syrup and fresh apple. Simply a dream.
255 Kč
1989
The perfect combination of Cognac, ginger cordial and orange liqueur flavors. It warms up in winter and refreshes pleasantly in summer.
255 Kč
Molto Bene 
Very good in translation. This is a synonym for the taste of Italian grappa associated with the most famous Czech liqueur Becherovka, with a balanced taste of pear puree and ginger-honey water.
255 Kč 
Aztecko
Imagine a sweet raspberry flavour with Mexican 100% agave tequila, complemented by a chocolate bitter. Olé.
255 Kč
Temptation
The temptation you don ́t resist to. Diplomatico rum complemented by chocolate bitter and fresh juice from oranges and lemons with chocolate crust.
Explorer
Combination of Caribbean and Czech Republic taste. Dry and fine rum supplemented with local sea buckthorn syrup, coconut infusion, orange and coffee. Explore
a combination that will wake you up and kick you up.

235 Kč
Magicroni
A magical gin combined into a simple English cocktail with dry vermouth, orange liqueur and grapefruit bitter. Find out what makes this cocktail magical.
235 Kč
Non-alcoholic coctails
N/A Gini
Have you ever tried a non-alcoholic gin? Why not enjoy a cocktail without alcohol. Sweet bitter taste and cranberry juice.
155 Kč
A combination of rhubarb, pineapple and lime fresh complemented by tonic water.
135 Kč
Danielas Twist Classy
Truffle Sour 
The inspiration of whiskey sour and truffles will bring you an unexpected combination of flavors that is definitely worth it. So why not try it ?!
285 Kč
Barock Touch
Twist for aperitif spritz complemented by basil strawberry puree with amazing Moët Champagne. Beautiful taste of bubbles and fruits.
255 Kč
Mai Tai Sour
The classic Mai Tai is as good as if it weren't from that world, and we raised it with exotic taste. Gently spiced mango syrup and noble liqueur for the gods – Velvet Falernum.
235 Kč
Salty Bubbles
Try the bubble taste of salty sea and gin with citrus oleo saccharum, grapefruit fresh complemented by a refreshing tonic.
215 Kč
Barock Bellini
Iconic cocktail Bellini. A combination of fresh apricot puree and Moët Champagne.
255 Kč
In the DANIELAS by Barock drink menu you will also find a wide range of alcoholic and non-alcoholic beverages. We´ve got something for everyone.